Dear Members and Friends,
Global demand for critical metals is increasing to support the transition to a low emissions global economy. It has become a major driver of economic growth. Opportunities abound across Canada and the African continent. 
The Seminar on Critical Metals: Advancing Canada-Africa Collaboration [RSVP]
Wednesday 4 August 2021: 09:00 - 10:30 & 10:45 - 12:00 
Canada can use its mining and processing expertise, combined with world-leading environmental, social and governance credentials, to become the global supplier of choice for clean and advanced technologies - working as a partner across African markets. In partnership with Process Research Ortech (PRO), join us as we explore the opportunities and expertise on offer to realize the transition to a high-growth sustainable economy.
Read more, view the program or RSVP directly for complimentary virtual participation.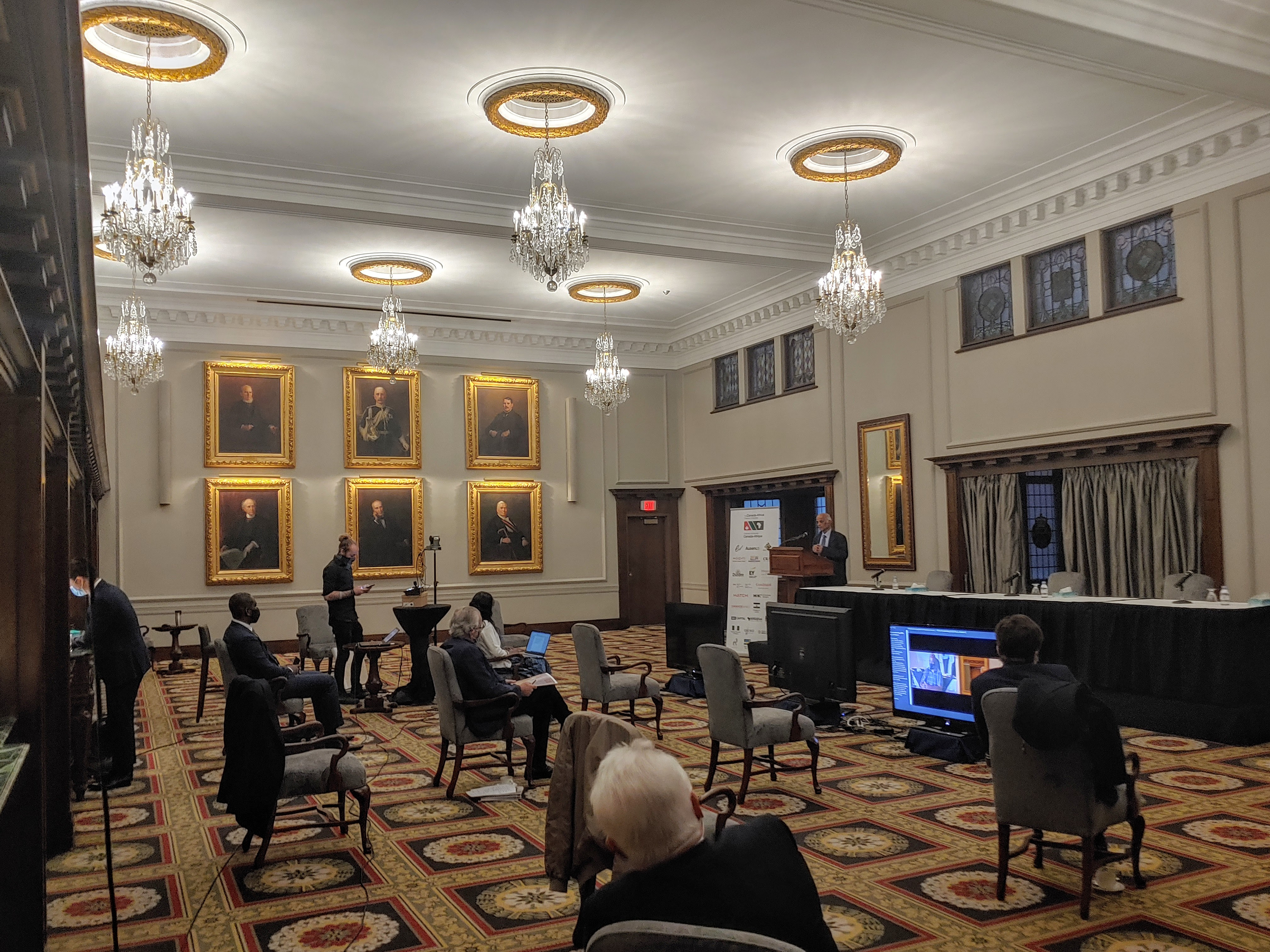 Above: The Seminar on Critical Metals will take place in Toronto, welcoming participants online from across Canada and African markets (RSVP here for virtual attendance)
Upcoming: Securing Africa's Free Trade Future
The Vital Role of Youth and Women in the World's Largest Growth Market
Wednesday August 25, 2021 at 10:00 to 11:30 ET
On 1 January 2021, Phase I of the African Continent Free Trade Agreement (AfCFTA) came into effect. The Canada-Africa Chamber of Business is honoured to showcase, promote, convene, and have participated in free trade deliberations in Canada and at the African Union – toward securing effective implementation of the agreement.
Together with McGill University and the Ghana High Commission in Canada, join us as we explore the liberation of the continent's enormous economic potential, through open markets, enterprise and youth leadership. Learn more and Save the Date 
Exclusive Report: Driving the successful Implementation of Free Trade
Graduate Summer Fellow, Akinyi J. Eurallyah, has completed a report on AfCFTA for The Canada-Africa Chamber of Business. Toward Effective Implementation of a Sustainable African Continental Free Trade Area is Ms. Eurallyah's first report as a 2021 Fellow of the Chamber.
Read the Full Report or download the audio interview in conversation with Garreth Bloor.     
Special Offer: Ethiopian Airlines 
Enjoy unlimited free date changes on bookings originating in Canada! Learn More about special deals and the airline's current role in Canada-Africa trade and investment. Book Now
Ethiopian Airlines is the Chamber's exclusive airline partner and sponsor: the only airline directly connecting Canada to the continent - through Addis Ababa and onward to over 120 destinations.
Recent Events and Recordings
View dozens of recent events and recordings welcoming several hundred speakers and thousands of delegates from across Canada and the African continent.