On this day, 21 April 2021, we are honoured to announce that the United Republic of Tanzania has joined The Canada-Africa Chamber of Business as a full member.
On 10 May 2021 an inaugural session on private sector opportunites will welcome leaders from both Canada and Tanzania, including Ministerial representation (click here to 'Save the Date').
Above: His Excellency High Commissioner Mpoki Ulisubisya with the Chamber's President, Mr. Garreth Bloor and Mr. Sebastian Spio-Garbrah, the Chair of the Board
High Commissioner Ulisubisya has been active in The Canada-Africa Chamber of Business since his appointment to Canada; successfully spearheading Tanzania's entry into the 27-year-old organization, committed to accelerating Canada-Africa trade and investment.
'We welcome Canada as a trusted partner of choice, both in Tanzania and across Africa. As a member of the Canada-Africa Chamber we are pleased to showcase the significant opportunities on offer.'                                                                                 - His Excellency, High Commissioner Dr. Mpoki Ulisubisya
'It is a great honour to welcome a country that has played an integral role in Africa's history of independence, while sustaining its vital strategic position. With a commitment to free trade across Africa and welcoming private sector players from Canada, the United Republic of 

Tanzania

 takes its place as an esteemed member of our Chamber'  -        
Mr. Sebastian Spio-Garbrah, Chair of the Board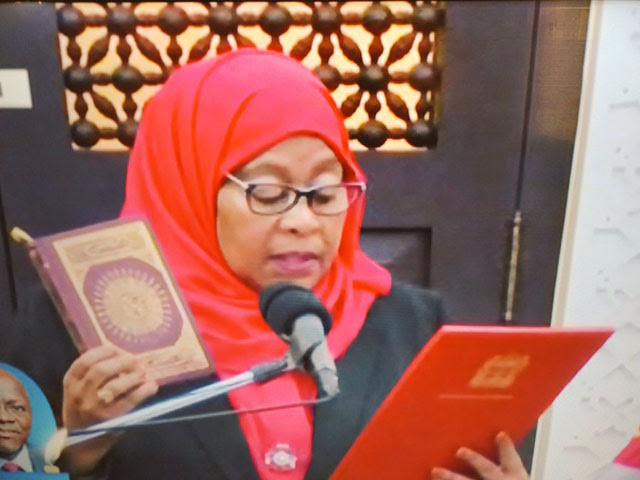 President Samia Suluhu Hassan (pictured above during the Presidential Inauguration last month) noted her committment to an enabling environment for investors in Tanzania.
Recordings: Our 3-day program during PDAC with MineAfrica - including the United Republic of Tanzania 
During PDAC 2021, The Canada-Africa Chamber of Business 22nd Annual Mining Breakfast with MineAfrica and MineAfrica's 19th Annual Investing in African Mining seminar were held entirely online.
Mark Bristow, CEO of Barrick Gold, who are heavily invested in Tanzania - as well as Tanzania's Deputy Minister of Minerals - were among the 58 speakers and 1,100 participants, from 27 markets, including 28 African countries
View the proceedings here in addition to the program and Africa Resource Directory. 
Special Offer: Ethiopian Airlines to Dar Es Salaam
Enjoy 10% discounts on a variety of routes on Ethopian Airlines, including to the emerging megacity of Dar Es Salaam in Tanzania. Book Now
Ethiopian Airlines is the Chamber's exclusive airline partner and sponsor: the only airlines directly connecting Canada to the continent - through Addis Ababa and onward to over 110 destinations. Learn More
View dozens of recent events and recordings welcoming hundreds of speakers and thousands of delegates from across Canada and the African continent.