Today on 26 April 2021 we are honoured to announce that the Republic of Senegal has joined The Canada-Africa Chamber of Business as a full member of our 27-year old institution.  
On 1 June 2021 our first forum with Senegal will present the new economic policy for one of Africa's most respected markets (click here to RSVP).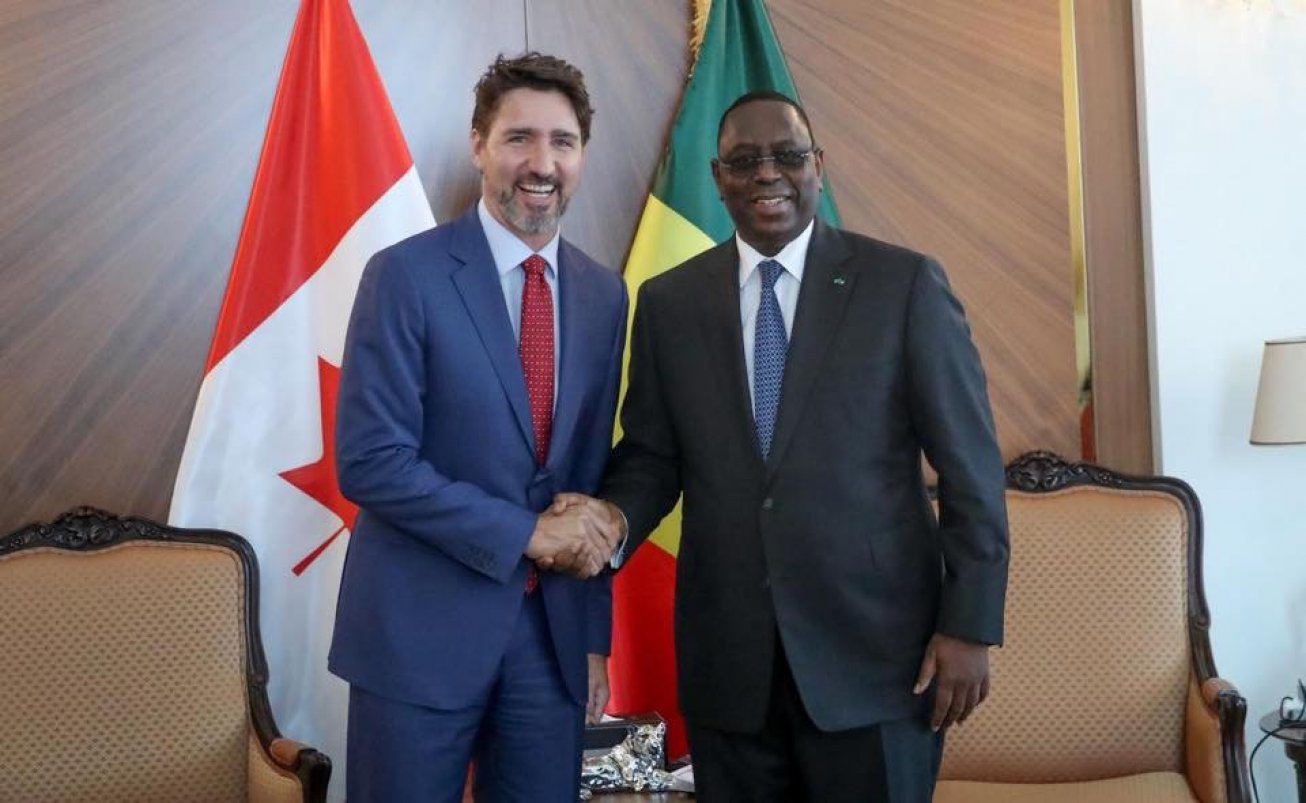 Above: Prime Minister Trudeau with Senegalese President Macky Sall last year in Dakar
Ambassador Viviane Laure Elisabeth Bampassy has been prominent in The Canada-Africa Chamber of Business, both in-person and at recent virtual engagements, since her appointment to Canada. The Chamber has been pleased to join engagements both in Senegal and Canada.
'Senegal and Canada enjoy a special relationship, showcased in Prime Minister Trudeau's visit to Africa last year, joined by the Chair of the Board of The Canada-Africa Chamber of Business. The opportuntiies are immense. I am proud of Senegal's role as a leading commercial partner to Canada's trade diversification agenda.'                  - Her Excellency, Ambassador Viviane Bampassy
'It is a great privilege to welcome a nation that Canada regards as a reference for democratic governance and sustainable economic development. Senegal's impressive growth averaging 6% for much of the past decade is reflection of unparallled opportunities in this incredible market'
                                                          - Mr. Sebastian Spio-Garbrah, Chair of the Board 
Senegal is a vitally important country, where the Chamber has been party to discussions with Prime Minister Trudeau (left) and President Sall. Canada seeks to deepen its already strong diplomatic ties with Senegal, represented under the able leadership of Ambassador Bampassy (left).
Above: Her Excellency Ambassador Viviane Bampassy, with the Chair of the Board, Mr. Sebastian Spio-Garbrah, and Garreth Bloor (Chamber President) during our morning briefing earlier today
Click here to download the Official Embassy Brochure
Special Offer: Ethiopian Airlines
Enjoy 10% discounts on a variety of routes on Ethopian Airlines who connect Canada to Senegal. Book Now
Ethiopian Airlines is the Chamber's exclusive airline partner and sponsor: the only airlines directly connecting Canada to the continent - through Addis Ababa and onward to over 110 destinations. Learn More
Recent Events and Recordings
View dozens of recent events and recordings welcoming hundreds of speakers and thousands of delegates from across Canada and the African continent.
MAIN IMAGE CREDITS
Creator: Jeffrey Attaway 
Copyright: Attribution Creative Commons
Get this image on: Flickr | License details