Joined by Canadian government and business leaders, our first forum with Senegal presented the new economic policy for one of Africa's most respected markets: Senegal's economic growth has been among the highest in Africa between 2014 and 2018, remaining above 6% annually. GDP growth was 5.3% in 2019.
The highest levels of leadership in Senegal presented and discussed the country's new economic policy - seeking to increase the incredible returns on investment and trade in the post-COVID recovery.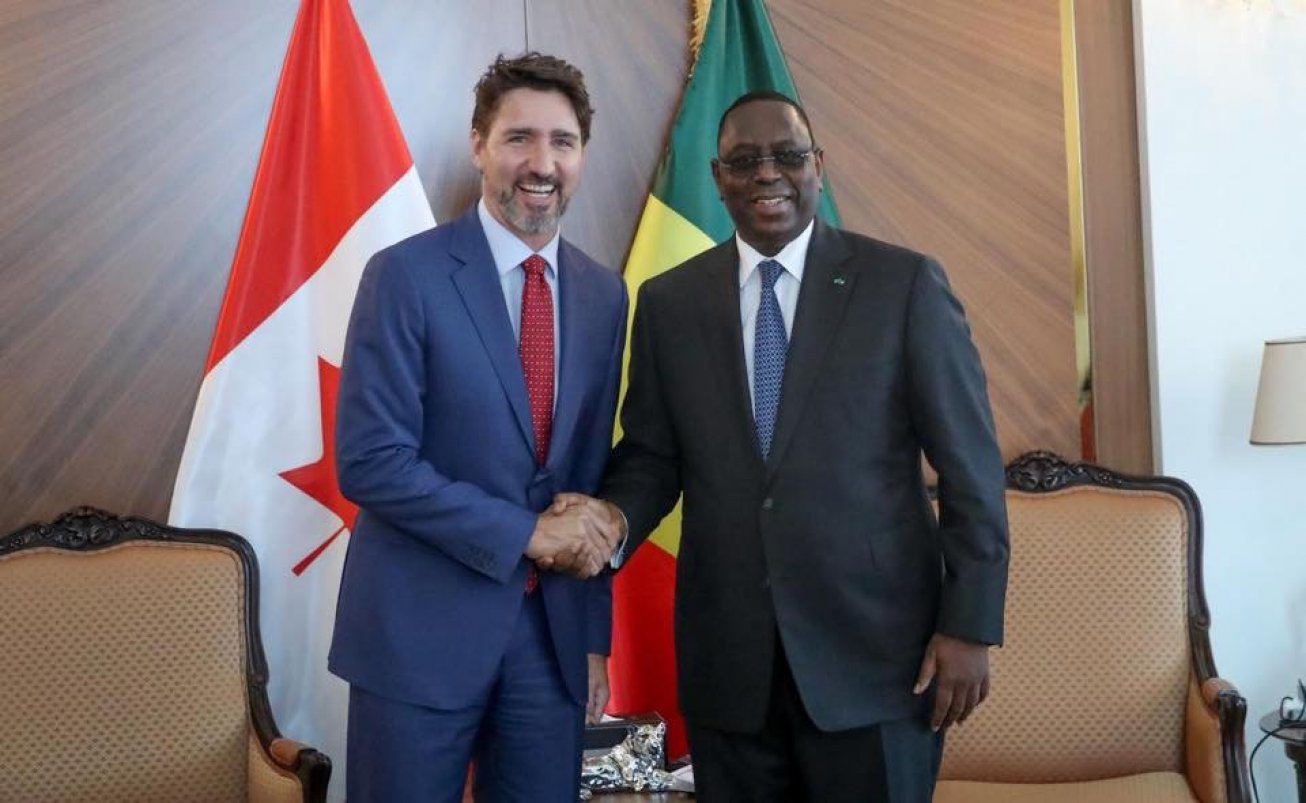 Above: Prime Minister Trudeau with Senegalese President Macky Sall last year in Dakar alongside proceedings during which The Canada-Africa Chamber of Business was honoured to participate. 
Proceedings are available in English below:
11:00 Call to Order (MC: Mr. Jacques NdoutouMvé)
11:01 Chair of the Board of The Canada-Africa Chamber of Business & introduction of the Ambassador
11:05 Welcome remarks of the Ambassador of Senegal
11:10 Government of Canada: Hon. Rachel Bendayan
11:20 Keynote Speaker: Minister Amadou HOTT - Senegal's New Economic Policy Path
11:30 Panel on Senegal's New Economic Policy Path
Moderator: Christian Azarian Counselor commercial and Senior Trade commissioner, Embassy of Canada in Senegal
Panelists

El Hadji Ibrahima Boutouthe Mané, Director of Cooperation, External Financing and Private Sector Development
Evelyn Dioh SIMPA, Executive Director, WIC Capital (private sector)
12:05 Q&A and deliberations begin
12:30 Formal Closing
The event will include translation services and is followed by the Virtual Trade Mission to Senegal on 7 September 2021. Save the Date for this exciting trade mission by registering early (at no cost).
Read more about Senegal's Full Membership of The Canada-Africa Chamber of Business 
Diplomatically Canada seeks to further develop its relations with this incredible country, which acts 'as a reference regarding democratic governance and sustainable economic development measures in Sub-Saharan Africa'. Explore
For more information please contact 
Garreth Bloor
President
The Canada-Africa Chamber of Business 
garreth@canadaafrica.ca
+1 647-667-1223